Free Reputation Consultation
Build an impressive online presence with us
Manage your business' online reviews.
Let us do it for you; consult today!
Suppress

 Negative
Google Results

A single piece of negative content has the power to destroy the reputation and hamper the business of a brand. ORM services are the need of the hour for your business to remove negative content from Google searches. These contents can be in any form, such as blogs, forums, reviews, complaints, videos, etc. We at Build Brand Better help the brand clean the same and help the brand control the damage.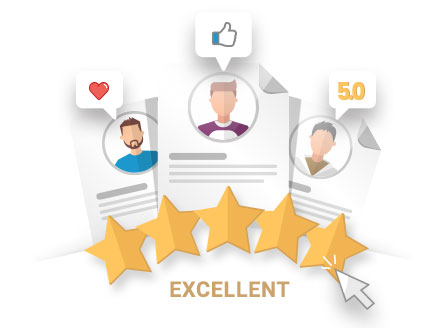 We at Build Brand Better use our professional, cutting-edge software to get your comprehensive reputation report. We help you to minimize your risk factors in Google and social media, maximize positive visibility, and monitor your reputation through the best online reputation management agency. We also use our technology to replace negative search results with positive online assets you control.
Reputation Management
We control the digital area, improve online visibility, and build trust with reputation management solutions for businesses to build a strong reputation in the market for all types of businesses.
Review Management
We maintain a careful check on the reviews to earn more positive reviews and improve your brand trust while removing those that interfere with your business reputation with cutting-edge review management solutions.
Content Removal
Remove harmful content and information that has the potential to harm your hard-acquired online reputation to manage your excellent image in the market.
Reputation Monitoring
By monitoring your business, we spot problems before they can harm your business prospects with proactive monitoring business reputation monitoring solutions designed for your needs.
Branding
We put a spotlight on your achievements, values, online credibility, and digital reputation with customized branding solutions for companies and individuals.
Crisis management
A crisis has the potential to damage your company's reputation. We identify current and upcoming threats, streamline communications, and recover quickly with customized crisis management solutions.

Our professional experts in search engine optimization (SEO) as it relates to online reputation repair can quickly push down negative Google search results. Take control of how people see your business' reputation online. We also help in developing a strategy that ensures people only see what you want them to without any negative search results in sight.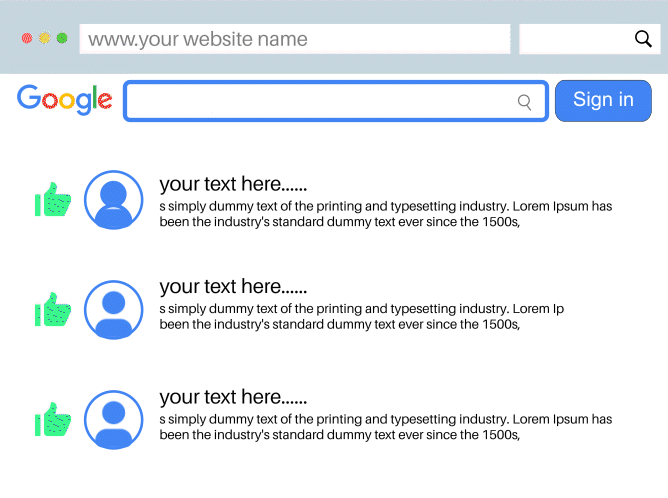 DELETE ONLINE CONTENT
Negative content is hurtful. Using our professional removal process, we will help you get rid of it for good.
We are professionally skilled at removing:

  News Articles

  Legal Info

  Blog posts

  Videos, & Images

  Reviews.
Powered By Industry-Leading Experience And Technology
You Have Questions? We Have Answers.
Will online reputation management help my business grow?
Online reputation management influences your business in a positive way. It takes a lot of effort,time, and money to manage your online reputation. ORM is necessary or important for yourbusiness as it will increase sales and serve as an easy way to connect with people. It helps in building trust and credibility, which are required for your brand value. ORM works on the bad influences that spread as a rumor. ORM helps in researching the strategy of the business and investing in potential customers. They put your insight and your good reputation on the line. The success and growth of your business are heavily dependent on its online reputation.
Is it possible to remove negative online reviews?
An ideal online reputation management company will inform you in the beginning that it cannot remove all the bad reviews in one go. It will provide you with strategies on how to deal with bad comments or turn them into good ones. It might take a week to do so. Some good companies ask that you deal with the viewers with patience. This is what online reputation management companies believe in. Be responsive and smart, and ask them what they found wrong with the content that made them so aggressive.
Why is having a good online reputation necessary?
If you have a business, small or large, then your brand needs a reputation to solidify its base. As you are presently online, your reputation also needs to be solid. Many potential customers depend on online reviews. A positive and good recommendation by a customer instills a sense of comfort in a new customer. And this is only possible when your business's reputation is at its highest peak. Your brand gets dislocated by the way you respond to negative feedback. So having a good reputation will build and grow your business and eventually increase your sales.
How can an online reputation be damaged?
Reputation can be damaged in a fraction of a second if you let it go. when you start to react overemotionally without having the patience to deal with the problem. Engaging in gossip will belittle other brands, and customers will easily judge that you are insecure about other good brands. Bad social media behavior is not good for your business's reputation. So be mindful while choosing words and react with patience and calm.
How does online reputation management work?
It depends on the challenges each business faces and its priorities. We tailor the approach to meet the needs of the business, its priorities, and its customers. Typically, we start by auditing your online reputation, taking an all-channel and presence approach. We then make recommendations for you based on what is not shown in the audit, and you will get the results you are looking for.
Hotline
+91-99714-99468
Location
B1-11A First Floor Sewak Park, Dwarka Mor, New Delhi, New, Delhi, 110059