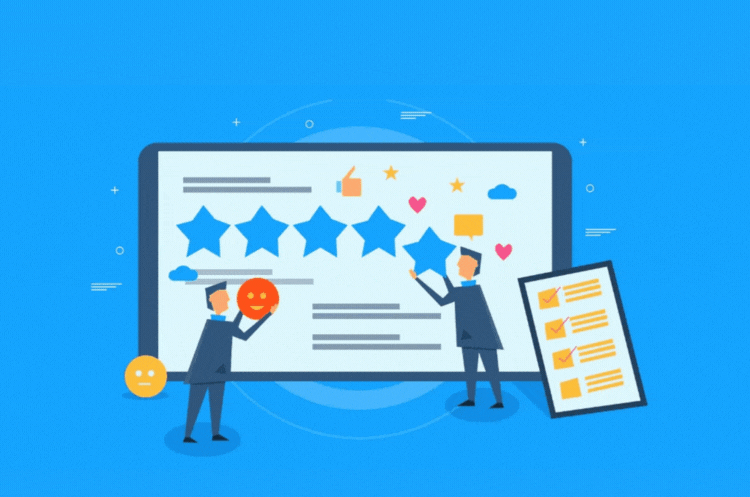 The Vital Role of Online Reputation Management (ORM) in Digital Marketing
In today's digital world, online reputation management (ORM) has become a crucial aspect of maintaining a positive image for your business. ORM in Digital Marketing is all about keeping an eye on and enhancing how people see your brand online. This matters a lot to potential customers, journalists, and business partners who do their research on the Internet. The first impression they get from your online presence can have a big impact on their opinions and choices.
To put it simply, your online image can either help or hurt your business. This is the heart of what online reputation management is all about.
How Does ORM Impact Digital Marketing?
In the digital age we live in, it's easy for people to form opinions about your business based on what they find on search engines like Google. Studies show that a whopping 95% of consumers read online reviews before making a purchase. Moreover, more than 81% of consumers check Google Reviews before visiting a physical store.
When people search for your business online, they can get different impressions, positive or negative. Having a negative online presence or no online presence at all can seriously affect your business, whether you're trying to make sales, build partnerships, or deal with the media.
How Can I Assess My Online Reputation?
Before you can make improvements, you need to figure out how your business is seen online. You can check your online reputation using these steps:
Search:
Search your business name, employees, or product name on Google and look at the first five results.
Make sure your business shows up in the top five listings. If it doesn't, you need to work on improving your search ranking.
See if the links or reviews are positive. A good first impression of Google is really important.
Check if there is any evidence that you are an expert in your industry, like links to articles where you have been quoted or mentioned in local news.
Identify any issues related to online reputation that need fixing, like legal problems or negative employee reviews on sites like Glassdoor.
Check Your Google Business Profile (formerly Google My Business):
Make sure your Google Business Profile exists.
Double-check that the information there is correct, including your name, address, phone number, and business hours.
Social:
Take a look at your brand's social media accounts.
Check how many followers you have on each platform.
See if your social media posts are consistent.
Figure out if you respond to comments and messages on time.
Check if your social media content represents your brand.
Keep an eye on what others are saying about your brand on social media, including mentions with hashtags and locations.
Reviews:
Look at review sites, such as Google and Facebook reviews.
Check your star ratings and see if you're responding to reviews.
Explore other review websites like Angi, Yelp, TrustPilot, and third-party comparison sites related to your industry.
What to Do When Your Online Presence Needs Improvement
#1 Claim Everything:
Make sure your brand is present on various online platforms like Yahoo, Bing, Facebook Business, Yelp, Citysearch, Local.com, YP.com, and LinkedIn. This helps prevent confusion and makes sure your brand's presence is consistent.
#2 Set Up Reputation Monitors:
Prevent reputation issues by setting up online monitors like Google Alerts and social media listening tools to stay informed about what people are saying about your brand in real-time.
#3 Empower Your Team:
Strengthen your business's presence on social media by highlighting key people in your company. They can shape how the public sees your brand.
#4 Improve Your Search Ranking:
Work on improving your organic search engine ranking through SEO. A strong online presence is crucial to combat any negative information about your brand.
#5 Coordinate Public Relations Events:
Consider planning events to promote your business in a positive light, such as community support, partnerships, or innovative projects.
#6 Hire an ORM Specialist:
If you're struggling to manage your online reviews or your team can't handle them effectively, think about working with an ORM agency to take care of your online reputation and run review campaigns.
#7 Collaborate with a Social Media Manager:
Engage with your audience on social media to maximize your online presence and potential growth.
Introducing "Build Brand Better" – Your ORM Partner
If you find it hard to manage your online reputation and want a trusted partner to help you maintain a positive digital image, consider working with "Build Brand Better." As an online reputation management company, we specialize in enhancing your online presence and making sure people see your brand positively in the digital world. Our team of experts will work with you to monitor, fix, and maintain your online reputation, making sure your business stays competitive in today's digital landscape.
FAQ
Q1: What is online reputation management (ORM)?
A1: Online Reputation Management (ORM) is the practice of monitoring, influencing, and enhancing the online image of a business or individual. It involves managing what people see when they search for your brand on search engines, social media, and review sites.
Q2: Why is ORM important for businesses?
A2: ORM is crucial because the digital world has a significant impact on people's perceptions of your business. It can influence customers' decisions, partnerships, and media coverage. Maintaining a positive online image is essential for business success.
Q3: How does ORM impact digital marketing?
A3: ORM affects digital marketing by shaping how your brand is perceived online. A positive online reputation can boost the effectiveness of your marketing efforts, while a negative reputation can hinder them. It can also affect your search engine rankings and customer trust.
Q4: What are the steps to assess my online reputation?
A4: To assess your online reputation, you should:
Google your business name and evaluate the top search results.
Check your Google Business Profile for accuracy.
Review your brand's social media presence and interactions.
Examine reviews on platforms like Google and Facebook.
Monitor what others are saying about your brand on social media and review sites.
Q5: How can I improve my online reputation?
A5: To improve your online reputation, consider these steps:
Claim your brand's presence on various online platforms.
Set up reputation monitoring tools like Google Alerts.
Empower key team members to shape your brand's image.
Work on improving your search engine ranking through SEO.
Coordinate positive PR events.
Consider hiring an ORM specialist or working with an ORM agency.
Collaborate with a social media manager to engage with your audience.
For more Blogs:- www.buildbrandbetter.io/blog/