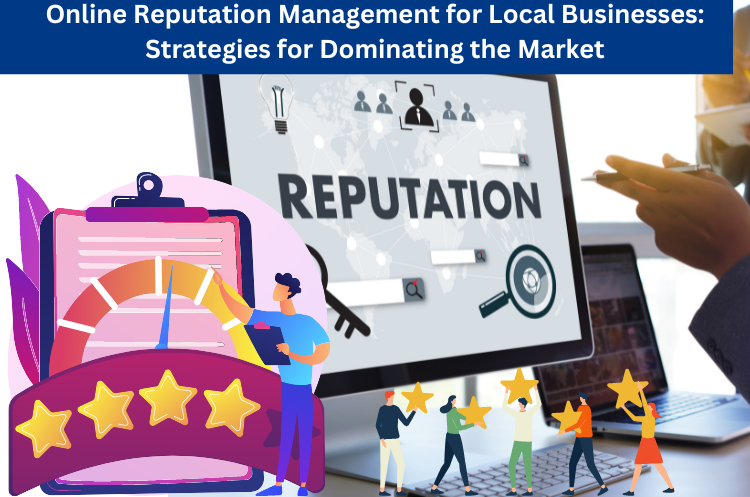 Online Reputation Management for Local Businesses: Strategies for Dominating the Market,
In today's digital age, online reputation is a critical factor in the success of local businesses. The reputation of a business can make or break its standing in the market, influencing customer trust, brand perception, and ultimately, the bottom line. At Build Brand Better, we understand the significance of online reputation management for local businesses. As an industry-leading online reputation management company, we specialize in empowering businesses with strategies to dominate the market and build a strong, positive online presence.
Monitor Online Reviews and Mentions: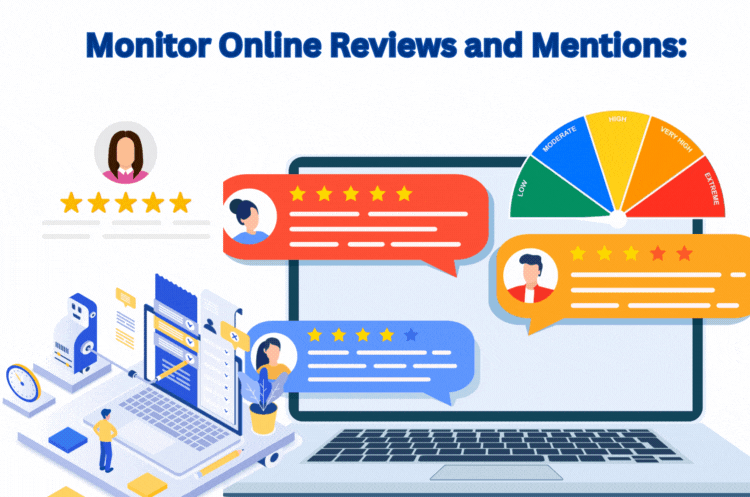 Regularly monitor online review platforms, social media channels, and other relevant platforms to keep a pulse on what customers are saying about your business. Address both positive and negative reviews promptly, thanking satisfied customers and addressing concerns raised by dissatisfied ones. By actively engaging with customer feedback, you demonstrate a commitment to customer satisfaction and improve your online reputation.
Encourage and Respond to Customer Feedback:
Actively encourage customers to leave reviews and provide feedback about their experience with your business. Implement a review generation strategy, leveraging tools like email campaigns, social media prompts, or in-store signage. Respond to reviews promptly, showing appreciation for positive feedback and addressing any negative feedback with a proactive and helpful approach.
Enhance Local SEO Efforts:
Optimize your online presence for local search by incorporating relevant keywords, and location-specific content, and ensuring accurate business information across online directories and platforms. Local search optimization improves your visibility in local search results, increasing the chances of attracting new customers and building a positive reputation in your community.
Build a Strong Online Brand:
Craft a compelling and consistent brand message across all online channels. Develop a strong brand identity that resonates with your target audience, emphasizing your unique value proposition and key differentiators. Consistent branding helps establish credibility, builds customer trust, and contributes to a positive online reputation.
Leverage Positive Content Creation:
Proactively create and share valuable content that showcases your expertise, highlights customer success stories, or educates your audience. Publish blog posts, videos, infographics, or case studies that demonstrate your industry knowledge and commitment to customer satisfaction. By consistently delivering valuable content, you build trust and establish yourself as a reputable authority in your industry.
Implement Online Brand Monitoring:
Utilize online brand monitoring tools to track mentions of your business name, products, or key personnel across various online platforms. By staying aware of what is being said about your business, you can quickly address any potential reputation issues and actively engage with your audience.
Foster Positive Customer Relationships:
Build strong relationships with your customers by providing exceptional products, services, and customer support. Encourage satisfied customers to leave reviews and testimonials, and consider implementing a customer loyalty program to incentivize repeat business. By fostering positive customer relationships, you can generate a steady stream of positive online reviews and recommendations.
Engage with Local Community:
Actively participate in local community events, sponsorships, and partnerships. Engaging with the local community not only helps boost your brand's visibility but also establishes your business as a trusted and invested member of the community. Positive community involvement often translates into a favorable online reputation.
By implementing the strategies outlined above, you can effectively manage your online reputation and establish yourself as a trusted and preferred choice in your local market. At Build Brand Better, we provide tailored solutions, comprehensive monitoring, and expert guidance to ensure your business thrives in the digital landscape.
Don't leave your online reputation to chance. Let Build Brand Better be your partner in achieving online success. Contact us https://buildbrandbetter.io/ today to discover how our dedicated team can assist you in developing a winning online reputation management strategy that helps your business dominate the local market. Together, we can build a strong and influential brand that stands out from the competition.
For more Blogs:- www.buildbrandbetter.io/blog/