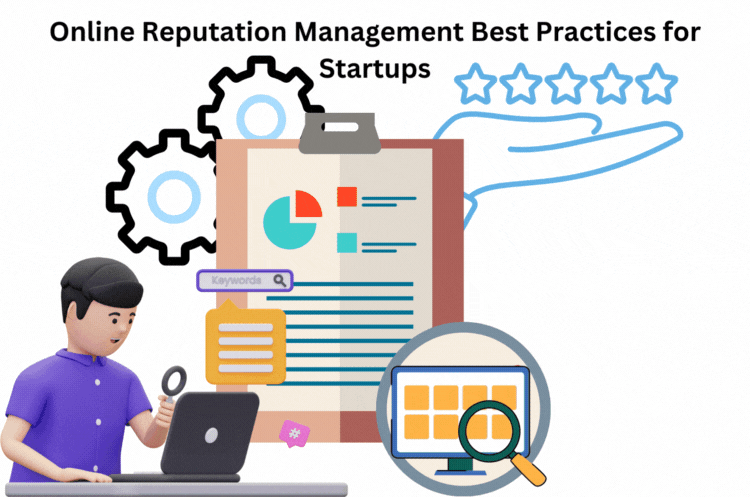 Online Reputation Management Best Practices for Startups
For startups, managing online reputation is crucial in building brand awareness, attracting new customers, and driving business growth. With the rise of social media and online review platforms, businesses need to have a proactive online reputation management strategy in place. In this blog, we will discuss the best practices for startups to manage their online reputation effectively.
Monitor your Online Presence
The first step in online reputation management is to monitor your online presence. This means keeping an eye on what people are saying about your brand on social media, review platforms, and other online channels. By monitoring your online presence, you can quickly address any negative feedback and respond to customer inquiries in a timely manner.
Respond to Customer Feedback
Whether positive or negative, it's important to respond to all customer feedback in a professional and timely manner. This shows that you value customer opinions and are committed to providing the best possible customer experience. When responding to negative feedback, it's important to acknowledge the issue, offer a solution, and follow up to ensure the customer is satisfied.
Build a Positive Online Reputation
One of the best ways to build a positive online reputation is by consistently providing excellent products and services. This will naturally lead to positive customer feedback and reviews. In addition, businesses can actively solicit positive reviews from satisfied customers, which can help improve their online reputation.
Engage with your Audience
Engaging with your audience on social media and other online channels is a great way to build brand awareness and improve your online reputation. By sharing valuable content, responding to customer inquiries, and participating in online conversations, businesses can build a strong online presence and connect with their target audience.
Hire an Online Reputation Management Company
For startups, managing online reputation can be a daunting task. This is where an online reputation management company like Build Brand Better can help. Our team of experts can help you monitor your online presence, respond to customer feedback, build a positive online reputation, and engage with your audience. By partnering with us, you can focus on growing your business while we manage your online reputation.
At Build Brand Better, we understand the importance of online reputation management for startups. By implementing these best practices and partnering with our online reputation management team, you can effectively manage your online reputation and drive business growth. Contact us https://buildbrandbetter.io/ today to learn more about how we can help your startup build a positive online reputation.
For More Blog: www.buildbrandbetter.io/blog/