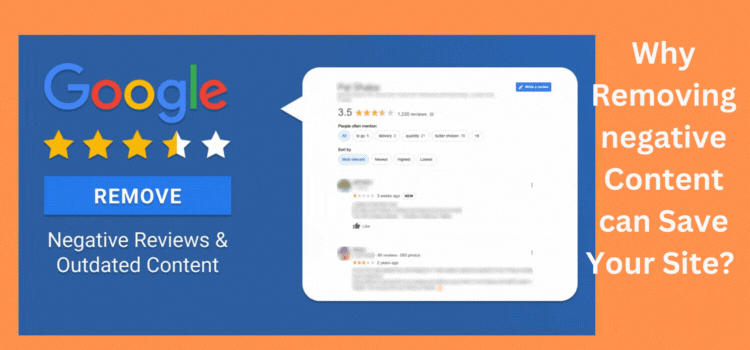 Why Removing negative Content can Save Your Site?
Negative content is the most negative and worst thing that can happen to your business. It is very important to remove every type of negative content. Negative content is not just about negative reviews but also any type of rumor or information related to your business. Removing negative content is quite important and can save your site. It can save your site and also can give you amazing results in the marketing field. This article will cover all the important reasons because of why the removal of negative content is quite important.
Negative Content Can Tarnish Your Online Reputation
The first and very obvious reason to remove negative content is about the online reputation. Negative content can destroy your online reputation in a few seconds. If you are having anything negative against your business or your website. It will remove your positive image in the online platform from the eyes of your customers in just a minute!
It Could Harm Client Relations
If you are having long ties with many customers and clients. Negative content can harm those relations. No one wants to work with a company which is having a negative online reputation. Online reputation is very much important and once it is harmed. Your long-term clients and friends may leave your side!
Negative Content Has a Snowballing Effect
Negative content is having a snowballing effect. This basically means that just like one snowball, when it is falling from a mountain of snow. It gets covered with snow and becomes a very big one. Negative content can also become a very big issue in just a minute. It can get spread only from one person to 100 people in just an hour!
It Could Cause Headhunting Difficulties
No one wants to work with a company who is having a bad online reputation. This means that negative content can also cause you difficulties in employment. People will not be interested in working with you anymore because of your tarnished reputation.
Therefore, there are many serious reasons why negative content is something that you should get rid of as soon as possible. Luckily, we at Build Brand Better provide you with the promise that by working with us you will be able to say goodbye to negative content forever. We will help you in the most effective way possible to remove all the negative content from your website in just a small period of time!
For more Visit :-https://buildbrandbetter.io