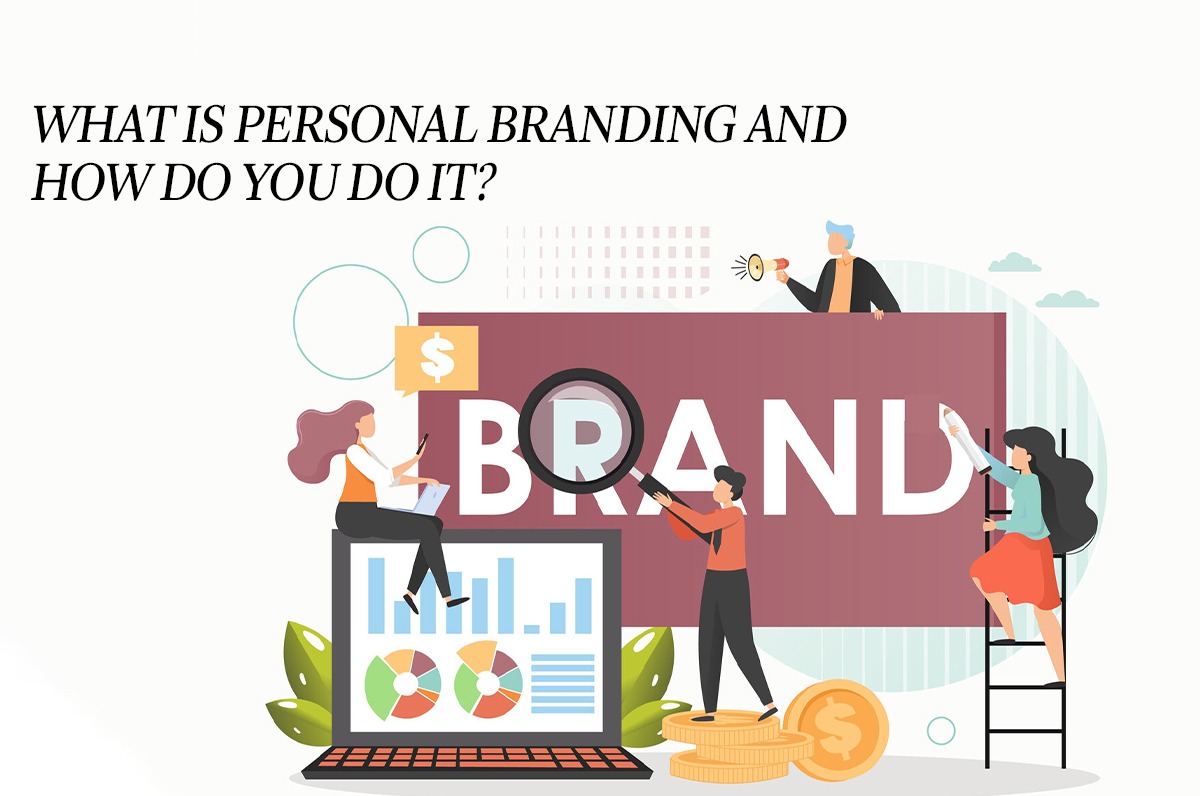 What is personal branding and how do you do it?
What is personal branding?
When we speak or think of "personal branding," we basically refer to some famous people who have successfully established their personas as their brands. But what actually is personal branding? Personal branding is the process of creating a brand identity for a person or company. Basically, it is an identity of yourself or your business. It helps you protect your brand and its value to the world and ensure that your target audience knows who you are, what you stand for, and why they should choose you over your competitors.
You use your personal brand to differentiate yourself from your competitors. It is how you present yourself to potential or current clients. Personal branding gives you the ability to highlight your strengths and passions. And it helps people believe they know you better, and people have much higher trust in those they feel they know.
How do you build a marketable personal brand?
Know who you are: In today's busy lives, we often forget to take the time to reflect and focus on ourselves. To build a powerful personal brand, it is important to reflect. Once you get to know yourself better, you can start working to project an image of yourself and start strategizing your career.
Consider how you want to be known: Once you have worked out who you are, you can start to focus on who you want to be tomorrow. You can begin by looking at the industry you want to be in. This way, you can measure your actual progress easily.
Define your niche: Your goal should never be to please everyone with your brand. It is a total waste of effort and resources. Companies or professionals are more likely to contact someone who specializes in solving a particular problem than someone who claims to do a bit of everything.
Optimize your social existence: Once you have identified your specific audience, see where they can be found and what they are looking for. You can promote and interact online, but remember that consistency is the key.
Network like crazy: The point of networking is not to try to amass a following. Having thousands of followers will be of no use to you if they are not engaging with you or your brand. Your real aim should be to create and foster connections.
How to develop your personal branding strategy with digital marketing experts:
A personal branding strategy is a long-term plan for the development of a successful brand in order to achieve specific goals. A well-defined and powerful brand strategy will have a direct impact on all areas of the business.
Developing a personal brand is not an easy task; it takes years of effort and resources. Inevitably, you will need brand marketing professionals to help grow your brand. Digital marketing experts and professionals can advise you on how, where, and when to publish your branded content so that they can create an impact on your audience.
Build Brand Better is a top-rated and leading digital marketing agency that you can look to for guidance in brand building and online marketing. We are best at providing ORM services to businesses and have advised clients on how to develop and promote long-lasting brands. We also work with content marketers, who are experts in their fields, to strategically write and create optimizable content that your target audience may easily find online.
Achieve your professional or business goal with Build Brand Better, your trusted guide to building an effective personal branding strategy.