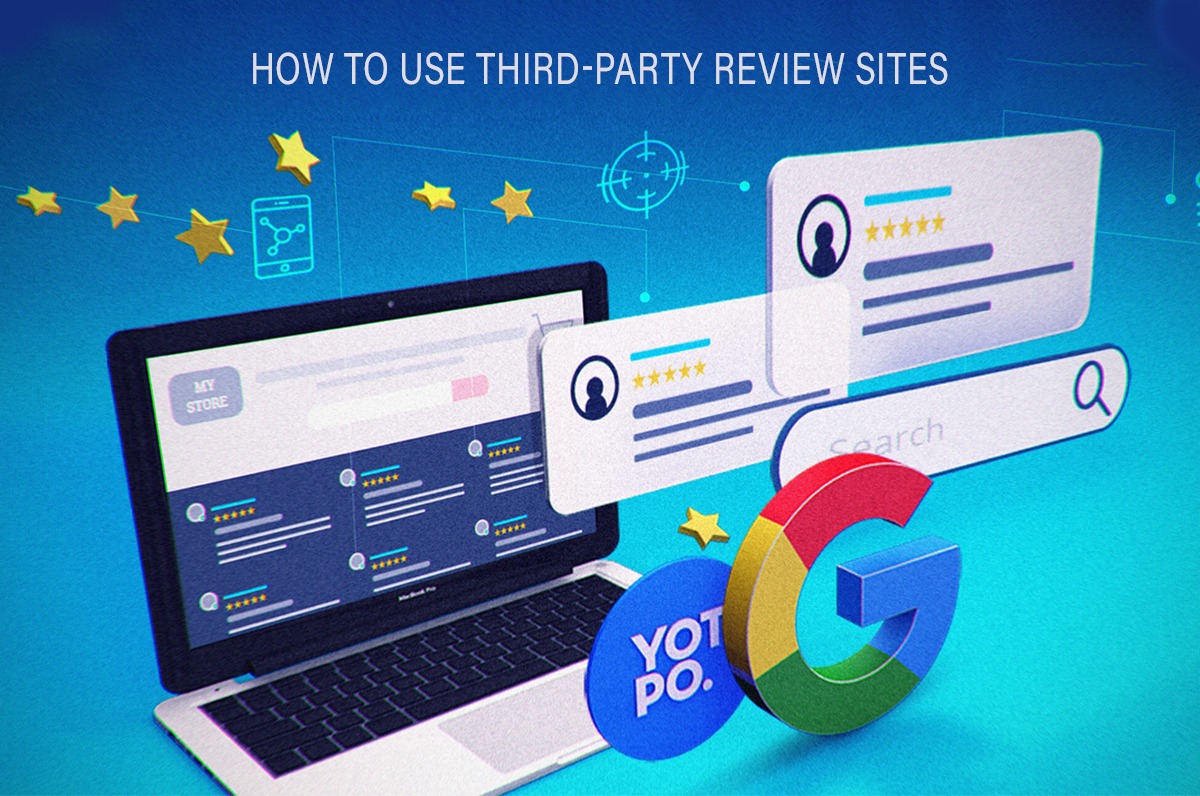 How to use third-party review sites
Today, over 90% of customers look at online reviews before actually buying or making a purchase decision. Many customers start with third-party review sites, such as Yelp, Google Reviews, etc. Third-party reviews are often seen as more trustworthy or unbiased than reviews provided by the business itself.
Knowing how to use third-party review sites can help your business substantially. As companies and consumers both increasingly rely on a proof-based marketing approach, third-party review sites are becoming more and more essential. In proof-based marketing, consumers seeking solutions look for verification that a business can make good on its claims. Marketers using proof-based marketing should make use of their testimonials and reviews while also building clout on the most impactful third-party sites.
Why do online reviews on third-party sites matter?
When customers provide testimonials and reviews directly to you, you can use these in promotional materials, such as social media posts, advertisements, video placements, etc. When customers provide reviews to other sites, you generally won't be able to use these in your own promotions since the content of the review belongs to the other site and the customer. Moreover, reviews on third-party sites have a different kind of value.
Customers who try to research your products or services may start on a review site to find unbiased reviews. Therefore, getting more reviews on these sites can increase your credibility and make customers feel more confident about you.
How to get more online reviews on third-party sites
There are several ways to ask for reviews, and using multiple strategies at once can help you increase your volume of reviews the fastest.
Before you make a plan to get online reviews, make sure that your strategies don't violate the website's use guidelines. Read the site's review policies and guidelines carefully, and make sure you know what you can and can't do to get reviews.
Here are a few strategies you might implement to get more traffic from third-party sites:
● Talk to customers politely and ask them to leave a review on the site.
● Display branding provided by the site and encourage customers to leave a review.
● When you follow up about a customer's experience, ask for a review and send them a link.
● When you send other information about your business, always include a request for a review in the email message.
● Tell customers why reviews are meaningful and important, and emphasize that reviews help your business.
● Ask for a review on social media platforms and provide a link.
● Write a link out or ask for a review on a visible location, like a chalkboard, menu, or another area.
● Include a link or a note, and always ask for a review when you ship your products.
Third-party reviews help increase your customer base and build your brand. Build Brand better registers your business, customizes your brand, maintains customer engagement, addresses negative reviews, and encourages offline visitors to post their experience online. Also, control your influence through third-party review sites. Manage your third parties reviews and maintain a brilliant online reputation for your company in the market with us. Consult with our experts today!